Should you run your air conditioner during a thunderstorm?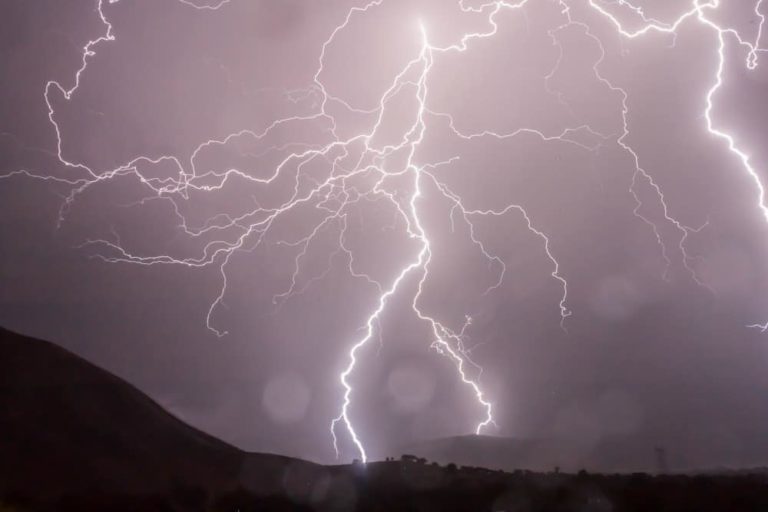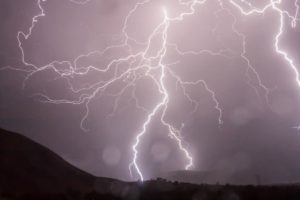 It's a hot, humid summer evening, and thankfully, you are inside. The temperature is a cool 72 degrees thanks to the air conditioner. You are just about to turn on the T.V. when a rumble of thunder crashes outside. Immediately through the window, you see rain begin to pour and lightning flashing thanks to a thunderstorm.
Now what?
Should you run your air conditioner during a thunderstorm?
Turn off your air conditioner. Yes, it might get warmer, but that is better than having to purchase a new unit if yours becomes damaged from the storm. Unplug and turn off all other appliances. Appliances with a touch pad or circuit board can be vulnerable to potential issues. Air conditioners are electronically insulated and the refrigerant is nonflammable. While this may decrease the chances of an explosion, a power surge can cause damage to your air conditioner. This is why it's always safe to just turn the air conditioner off. Additionally, the purchase of a whole home surge protector can help protect from a power surge.
If you happen to be away from your home when a storm hits and your A/C is damaged from a storm, do not panic. Gulf Coast Air Systems has a 24/7 Emergency Service! Give us a call at 813-689-2082!